Telephones
Pierce Telephone Co., Inc., offers a wide range of equipment for home and business use from single line residential to multi-line key systems. Free estimates and demonstrations are available upon request. Equipment needed for fax machines and computers are also available.
Telephones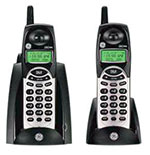 GE 27831FE2
EXI5560
NORTEL 9316CW
AT&T 950 Speakerphone
AT&T 210 Trimline
We have a variety of key system phones, stop in and check them out!
Contact us to service, quote or install a new phone system customizable to meet the size and needs of your business. We appreciate the opportunity to serve your business. We are available to meet with you to discuss all the available options, demonstrate or answer any questions you may have.



Supported Systems:
Nortel Networks
DSX
Avaya